WE BUY HOUSES IN ALBUQUERQUE
We Buy Albuquerque Houses
---
We Buy Houses in Albuquerque and can close in as little as a couple of days or on your time frame. Based locally, we can move quickly and we're currently looking to buy several more houses in the Albuquerque area this year.
---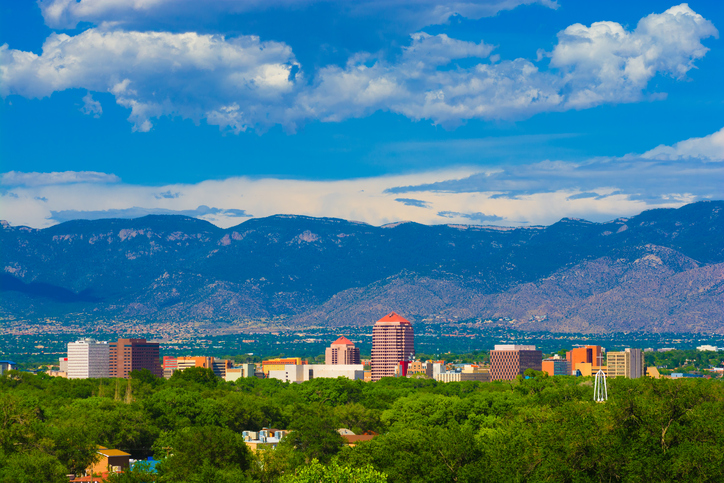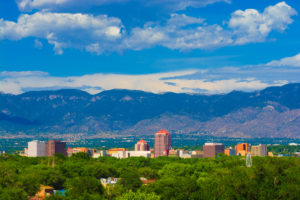 Why Should You Sell Your House to Us in Albuquerque? Enlight Homebuyers is the Top Local House Buyer in Albuquerque and in New Mexico. We buy houses in Albuquerque in ANY condition and we pride ourselves on being the easiest way to sell your house. We make sure we understand your needs, and with our experience we create a tailored offer to benefit you and your time frame. Enlight Homebuyers has been buying homes since 2003. We are A+ rated with the Better Business Bureau and have over 50 years combined experience. Find out what other happy sellers have said about us in our testimonials.
What Does This Mean for You?
We buy houses in
Albuquerque
as-is, in its exact condition. No need for repairs, updates or even cleaning! Just give us a call or fill out our form and we will make you a no-obligation cash offer. If you accept, we handle all the paperwork make the process hassle free. Selling your house the
traditional way
will mean you pay thousands in commissions. You may need to handle repairs and updates to the home. When selling your home, there can be months of showings without any guarantee of how much money you will profit. This is why selling your home to Enlight Homebuyers is the FASTEST and EASIEST way to go!
Fill Out The Form Below To Get Started:
WHAT OUR CLIENTS SAY
Enlight Homebuyers Reviews
---
Find out what our clients are say about us by reading Enlight Homebuyers Reviews. We have successfully served people from all around the country facing many situations where they need to sell their home and fast!
We were spending $150/week to coming in and trying to fix the place up so we could sell it. Having that taken away so we didn't have to worry about it, well that was the biggest relief.
– Randy and Annette
GET CASH FOR YOUR HOUSE FAST!
SIMPLY FILL OUT THIS FORM AND WE WILL CONTACT YOU WITHIN 24 HOURS
Andy said he would buy the house and pay for it in a week and he did! I had a check with full payment and paid my bills in that same week
-Lewis Nielson
We had brought several contractors to see how much it would cost to fix our home. After some time we decided we would not be able to afford all that they wanted but we were really needing to move out since there was so many repairs needing to be done. We received a post card in the mail and instantly called. Within the week they came out and did a bid on the house. We would not have been able to get as much money as we did had we gone with anyone else. We loved working with everyone here and even when we needed to push our close date up they handled everything very well. We would definitely recommend them to anyone looking to sell their home as quickly and stress free as possible.
-Bibiana R.
I'm so glad I called Andy, the property I inherited was vacant and a mess. I had no money to fix it up and needed to sell quickly. Andy gave me a fair cash offer on the spot, paid all the costs and closed in two weeks! I saved thousands in fees, didn't have to fix up the property and actually got a better price than my neighbor did selling with a Realtor. – Andrea C.
Andy McFarland was awesome to work with. We had a ton of showings on a short sale property but no offers. The home was run down and needed a lot of work, so it would not qualify for a standard FHA loan. He could see past all of the junk and got me a fair offer to get things rolling on the short sale. It took a while and we had some "1-800-INDIA" issues but he hung in there and did what he said he was going to do. We closed quickly once we had 3rd party approval. Now the house looks great and the neighborhood is grateful to have an eyesore renovated.
-Lonnie Williams
Enlight took a stressful situation and made it as comfortable as it could be. The associates that came to see the house were kind, friendly, and made me feel comfortable. Their administrative support was available, informative, and warm. Even my parents, who have been in the business of buying and selling homes my whole life reflected that this was a great deal for someone in my position and circumstances.
-Lindsay B
As an out of state property owner, I had a challenging management issue in our house, and was contacted by the team at Enlight about how they could help. It was evident from the beginning that they knew how to best approach a solution for me, and patiently supported my timeline for the transaction. Having bought and sold many residential real estate investments over the years, its rare to find buyer partners who understand the importance of timeliness, clarity and communication. The actual transaction was quick, easy and the staff were supportive and understanding. Selling the property to Enlight has allowed us to attend to other investments and allocate the proceeds from this investment in a focused and effective way. I'd not hesitate to recommend Enlight, and would welcome doing business with them again myself.
-Richard K.
We met Andy at the house after he made contact with us. We have been able to put together a very satisfying deal with Andy in a very short period of time. He made some commitments to us and he kept every one of them and has been very professional as we went through this process. I would certainly recommend Andy to anyone else that was interested in doing such. – Joe Bivins
ENTER YOUR ALBUQUERQUE OR RIO RANCHO ADDRESS TO GET YOUR FREE CASH OFFER