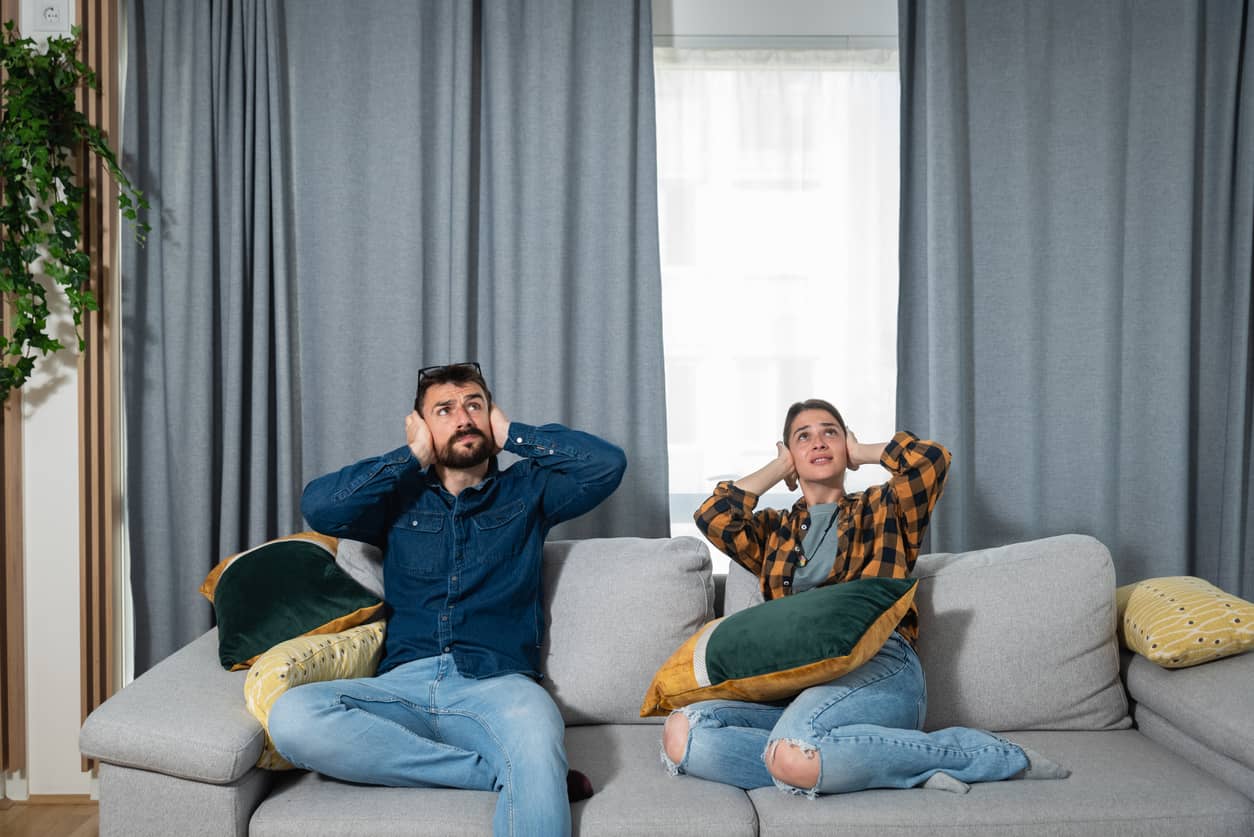 It's extremely difficult when you can't sell your house due to factors that are out of your control. Especially when you've worked so hard to prepare for new owners. You may find that no matter how nice your home looks, bad neighbors can turn potential buyers away.
Your neighbors may be noisy, messy, or not take care of their yard. Regardless of the situation, it's understandable why buyers may be wary of purchasing your home. After all, a few grungy homes on the block can really bring down the value of everyone else's property.
So what can you do in this situation, when you're trying to sell but not having any luck? Here are some tips to help you deal with bad neighbors while trying to sell your home.
Nothing will progress or change if you're not willing to talk to your neighbor face-to-face. It will most likely be uncomfortable, but important nonetheless. If you respectfully talk to them about your concerns, you may find that they really aren't as rude or lazy as you thought.
A tip when dealing with conflict is to confront that person with an "I" statement. Instead of saying, "Your house is a disaster and is tearing down the whole neighborhood," use a different approach. Try saying something such as, "I've noticed that there is some trash on your lawn, and I'm getting worried because I'm selling my home and buyers are making comments about it."
When you approach it in this way by saying how you feel about the situation, it reduces blaming, and they may be more understanding instead of defensive.
If you have a productive conversation with your neighbor, you may find out why they are or are not doing certain things. For example, if their grass is long and has several weeds, you may learn that they have a bad back and can't mow it themselves. Or maybe their lawn mower is broken and is too expensive to fix. In that case, you could offer to help them. Offer help with their yard work or let them borrow your tools.
Whatever the situation may be, make sure that you politely tell them why you came over to talk. Let them know that you are trying to sell your home. Clearly state what behavior you're asking them to change. They may not even realize how their behavior is affecting others.
Get Other People Involved
If the above tips do not work, you may need to get other people outside the situation involved. Are your neighbors renters? If so, you can reach out to their landlords and let them know what is going on. You can also contact the HOA board if you live in a private community or call the city if not.
Getting other people involved could speed up the process, but we always recommend reaching out to your neighbor first. This will help you gauge whether they're willing to work with you and make the change.
Consider Selling to a Cash Buyer
You may not want to deal with your neighbor at all or need to sell your house fast, and we totally understand that! If you prefer to skip the hassle of listing your home on the market, we have an alternative solution for you. You can sell your home to a cash buying company like Enlight Homebuyers.
We buy houses as-is, no matter your situation. Contact us today if this is something you're interested in. We'll discuss all the details with you and fill you in on how you can sell your Utah house fast for cash! Call 801-939-0123.
Give Us A Call Today
801-939-0123

or