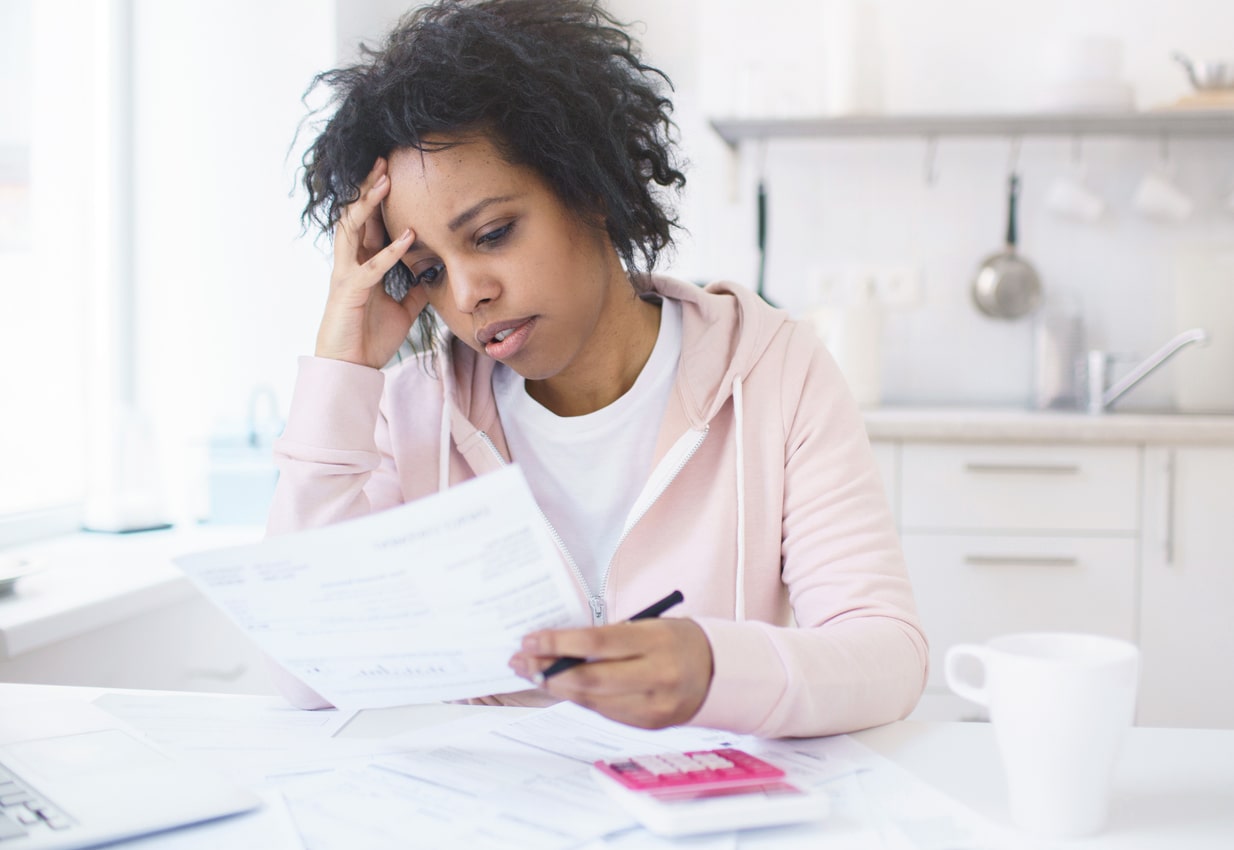 Are you falling behind on your monthly mortgage payments and worrying about facing foreclosure? Unfortunately, this stressful situation is something that many people have to go through.
Here are some important things you should know about foreclosure and how it can affect your credit.
What Is Foreclosure?
Foreclosure occurs when a borrower has failed to keep up on their loan payments and the lender has the right to take possession of the property.
The timeline on this usually varies, but legally, a lender can force all of a home's occupants to vacate the property at any given time when payments are not made.
How Will Foreclosure Affect Your Credit?
About a month or two after a foreclosure is issued, you will see it appear on your credit report. It will stay there for seven years, starting from the date of the first missed payment.
A foreclosure is considered a very serious event on your credit history, second only to bankruptcy. It will negatively impact your credit score and presumably cause most future creditors to not even consider you as an applicant.
Typically, foreclosures occur after you miss at least four monthly payments. Missed payments are what bring your credit score down the most, so your score will most likely already drop significantly before a foreclosure even appears on your credit report.
Is There a Way Out of Foreclosure?
As you can see above, there is no way to remove a foreclosure from your credit report. Luckily, however, we have a solution to help get you out of the sticky situation fast so you can avoid foreclosure altogether!
If you constantly worry about how you're going to make your upcoming mortgage payment, then it sounds like the best option for you would be to sell your home. The traditional real estate route may not be the greatest choice at this point because you'll have to worry about closing costs and agent fees. Not to mention, the process could take several months, which is a timeline that simply won't do.
This is where we come in! When you sell to a cash buying company like Enlight Homebuyers, you can sell your Utah house fast without worrying about all of the extra costs! We can buy it as-is so you don't even have to spend money making repairs. We can also close on your timeframe, whether that be in a few days or weeks.
Let Enlight Homebuyers Help you!
The last thing you need is a bad credit history that won't even let you get into a new place at a better price. Instead of getting yourself into this mess, sell to us before it's too late! Have questions? We're happy to answer them! Just give us a call at 801-939-0123 or fill out the form below.
---
Give Us A Call Today
801-939-0123

or
Give Us A Call Today
801-939-0123

or